Getting started with nursing textbooks
Where magic begins! Go ahead and pick any books you like. Then give in... Give in to the magic!
---
If you hadn't noticed already, I'm adamant about how much reading can improve our nursing skills. Here you'll find a unique and increasingly comprehensive list of nursing textbooks you'll actually use for your degree. The theory we base practice on is often found in leading textbooks, so you'll need more than a few for the course ahead. Don't be the student who first steps foot in the library six months into the course, I've met them and they didn't make it! Become the student who can answer your own questions without needing to ask a lecturer or mentor.
Pro tip: you know best whether a book is helping you or not, so don't just go with the "required reading" list from your university. Find the book that's right for you; read many, buy a few of the best. To help out, here's my recommendations from the slightly absurd amount of searching I've done for myself, plus some feedback from other students.
Anatomy and physiology
You've got two choices for A&P to make: which authors and how long. Author is a bit down to your taste - who writes explanations that make sense to you? But for length you need to decide do you want the "just a nurse" essentials edition or go for the full depth that's aimed more at medical students. In my experience the longer edition is better, the explanations are easier to understand when you're not being patronised and you can easily skip the bits you don't need right away for an exam. The top three worth considering are:-
Ross and Wilson, Anatomy and Physiology in Health and Illness - the set text for many courses. I don't like it, it's too brief and some of the explanations are poorly worded to the point of being almost incomprehensible. The illustrations were clearly done on the cheap. It's recommended a lot by other students so I'll mention it here, but I do wonder if they looked at other books to compare.
Tortora and Derrickson, Principles of Anatomy and Physiology - I like Tortora a lot and it's the core text for a few courses. Doesn't pull any punches with depth, so there'll be chapters you'll return to with renewed interest in later years, like the biochemistry primer. Excellent chapter summaries and self-test questions help drive the knowledge home. This is a great choice if you're coming from previous study like A-level sciences.
Marieb and Hoehn, Human Anatomy & Physiology - I cannot recommend this enough, one of the best textbooks I've ever read. The explanations are carefully honed to both be clear and with plenty of depth. Difficult subjects are identified and given more attention, so it has by far the best sections on action potentials and protein synthesis, for example. Each term has a phonetic key so you can pronounce it safely (trust me, this helps when you go on placement!), plus a translation of word roots which really helps marry names with physiological function. Knowing that "phagocyte" is literally "eat-cell" is surprisingly useful. This unfamiliar medical language is one of the biggest barriers to quickly understanding A&P and Marieb and Hoehn does more than any other textbook to help. A shorter "essentials" edition is also available.
A&P is a heavily visual subject so a comparison might help.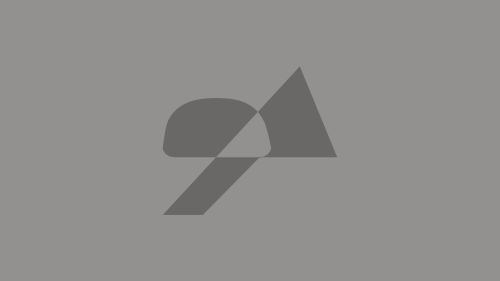 Ross and Wilson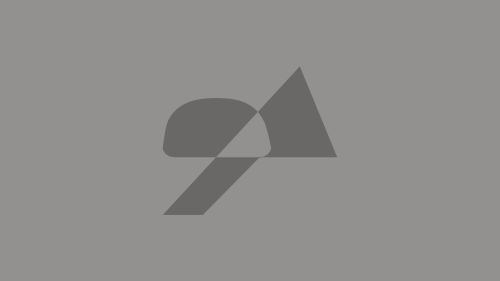 Tortora and Derrickson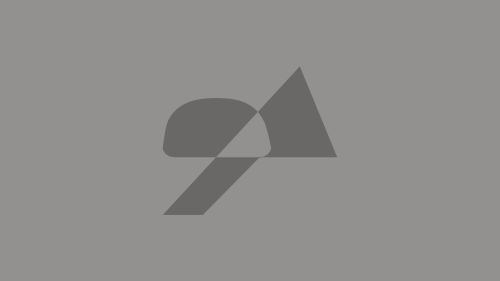 Marieb and Hoehn
Clinical skills
While there are competing books on clinical skills, they're just not even close to the Royal Marsden Manual of Clinical Nursing Procedures. It's the bible for adult nursing and a useful reference for other fields. Your university and probably your placement should give you access to the online Professional Edition, which means it might be worth picking up the shorter, lighter Student Edition to sling in a bag (or smartphone) for yourself. I probably shouldn't admit it but this was my regular bedtime reading for a while before I started the course.
Mental health
If the Royal Marsden Manual is the bible of adult nursing, the equivalent for mental health would be The Art and Science of Mental Health Nursing. It's almost always the first recommendation from mental health nursing students, but useful to every field, perhaps even essential. I don't know much about mental health textbooks more widely, but I've used this one for assessments and found it excellent.
Pharmacology
One thing I've noticed that mentors really appreciate is good drugs knowledge, so if you want to impress, you've got to do your homework!
Karch, Focus on Nursing Pharmacology - the set text for my course and one of the best I've found. Detailed explanations with a consistent, structured approach, written by someone who really knows their business. The UK edition is becoming dated, so also consider the more recent US edition.
McFadden, Introducing Pharmacology - my favourite alternative to Karch, with a friendlier writing style. Some outstandingly clear explanations of drug mechanisms, this makes a good companion or main text.
The Top 100 Drugs - essential quick reference book for the most common drugs you'll come across. I wouldn't go on placement without this, it has a great mix of technical information I used for a pharmacology exam and practical information I used for helping patients. For the price it's not even worth thinking about, just get it. One of the authors talks about the why and how of developing a top 100 "student formulary" here.
Understanding research
Throughout the course, reading research will be one of the most important ways to understand how to deliver the best care. There are some excellent books to help out, these are my favourites.
Parahoo, Nursing Research: Principles, Process and Issues - easily the most readable research primer for nursing courses, without straying into being patronising. Highly recommended by many a student nurse, this will serve you well from day one of the course right through to your final year dissertation.
Gerrish and Lathlean, The Research Process in Nursing - my personal pick of the research textbooks, more depth than anything else I've found, the chapter on how to do a search is worth picking this up for alone, but there's plenty more. One of the few textbooks I've bought for my personal bookshelf rather than check out of the library.
Greenhalgh, How to Read a Paper - a leading voice in clinical research, Trisha Greenhalgh is well worth your time as a fierce champion for how to apply evidence to the individual patient in front of you. I've seen so many students in social media groups ask: "How do I do critical appraisal of evidence?" This book is the answer.
Greenhalgh, How to Implement Evidence-Based Healthcare - a slightly different take, this one is about the mucky reality of putting evidence into practice. Each chapter is indispensable alone, yet the book builds a terrifically cohesive argument, piece by piece, by way of Greenhalgh's singular expertise and vision. You'll probably need this textbook for writing about lay-person and patient contribution to research, as the topic is covered minimally, if at all, in most other research texts.
Public health
A couple of books really stood out for me during our public health module, with substantial chunks informing the resulting essay.
Naidoo and Wills, Foundations for Health Promotion - comprehensively the most popular public health text for nursing, you really can't go wrong with this one, top of the list. The accompanying Developing Practice book goes hand-in-hand with this one.
Jones and Douglas, Public Health: Building Innovative Practice - the recommended text at my university and a superbly structured tour of public health in both theory and practice. There are some excellent chapters from significant authors here, definitely one to dig into.
Ethics
I'm a huge believer that more ethics and philosophy should be taught to undergrad nursing students. It's far more practical than you might think for everyday problems, a strong grasp of ethical frameworks can be a force for good in your practice toolbox.
Beauchamp and Childress, Principles of Biomedical Ethics - far more than a sales-pitch for the Four Principles approach, this book is a thoughtful ethical exploration any nursing student should give a chance. Nurses love the Four Principles so if you want to impress the person marking your essays, this book is essential, as much as I wish we weren't quite so singularly focused on values ethics.
Johnstone, Bioethics: A Nursing Perspective - an approach to beginning in ethics more specifically for nurses, I really like this book. The structure builds knowledge carefully, making it very readable. We should always remember that nursing ethics (or care ethics more generally) is not the same thing as bioethics, we have our own distinct history and heritage we can't afford to lose.
Bonus reading resource: The Stanford Encyclopedia of Philosophy. A peer-reviewed online reference that you'll appreciate having in your bookmarks when you need to quickly dig into ethics and philosophy for an assessment. And don't forget that original texts may be found on Project Gutenburg so if you need to cite JS Mill's On Liberty (I'm a raging Mill fanboy btw), it's right there for you.
Nursing Practice
When you're out on placement you'll be wanting some reference texts for the area of practice you find yourself in and how to recognise and manage the conditions you'll encounter.
Peate, Wild and Nair, Nursing Practice: Knowledge and Care - this huge book does an extraordinary job covering a little of everything, while cramming in a surprising amount of depth and critical thought. If you want a quick overview of what's involved in an upcoming placement, this is a great place to start.
Brunner & Suddarth's Textbook of Medical-Surgical Nursing - I think this might be my favourite nursing book of all, I've not found a more thorough reference for nursing management of conditions. There's been many times I've been glad to have a copy on my phone to look something up and it's never failed me. Just need to remember it's an American text, but if there was anything close to as good for UK nursing I feel like I would've found it by now! Again, if you read the relevant chapter before starting a placement, it'll be a great help to both you and your patients.
Oxford Handbooks of medicine and nursing - a wide range of area specific quick reference books, I've used several of these for that moment when you've got bare minutes to look something up between jobs. Grab one from your library and sling it in your bag, very useful for building up knowledge through a placement.
Clinical Judgement and Decision Making
Understanding how we process information and form decisions in nursing is critical to providing safe, effective care. Managing risk and uncertainty, human factors/ergonomics, levels of patient partnership and more will be covered in your course and see these books should get a mention.
Benner, From Novice to Expert - considered a seminal text and one that resonates strongly with students, written in a highly approachable style. In common with other seminal nursing works found within undergraduate courses, you should bear in mind that Benner has arguably been superseded by more recent advances in experimental psychology. However, the examples drawn from real nursing practice have a way of hitting home and staying with you.
Thompson & Dowding, Essential Decision Making and Clinical Judgement for Nurses - this book might be all you need to get through an essay on the topic (speaking from experience!). It is extremely clear and concise in covering most of everything, which you can then back up with deeper reading from journals. A truly excellent textbook, with all the up to date theoretical work you can't get from Benner alone.